GoDaddy provides Web services such as Web hosting, domain name registration and SSL security certifications. If you have one hosting account under GoDaddy and are looking to transfer your files and folders under that account to another one you have purchased, you certainly can do so. GoDaddy provides its customers an account management dashboard off their website that they can use to simplify this process.
Setup New Hosting Account
Open your Web browser and go to GoDaddy's website.
Enter your username and password and click to login.
Click "Web Hosting" from the "Products" menu.
Set up a new hosting account. Click the "Launch" button next to your new hosting account and enter the following to set it up:

Enter domain: This is the domain you would like to use.

FTP user name and Password: This is your FTP authentication for accessing the hosting's FTP server.

SSL credits: Choose this if you have SSL credits in the same account as the domain name you want to use.
Use GoDaddy FTP to Transfer Files
Access GoDaddy Web-based Java FTP Client. Click the "Launch" button next to your new hosting account. This opens the hosting control panel.
Select "Content" and then click "Java FTP Client."
Click "Yes" to accept the certificate if you are prompted to do so.
Use the FTP program to transfer files between your local computer and onto your new hosting account. If you have not done so already, use the FTP program to download files from the old server onto your computer's local drive and then upload those same files to your new hosting account.
Set the Nameservers Registered Through GoDaddy
Log back into the GoDaddy website and dashboard.
Click "Domain Manager" in the "My Products" section.
Click on the domain name you would like to associate with the new hosting account. This opens the "Domain Manager" window.
Click "Name servers" and then select the "I have a hosting account with these domains" option to complete the transfer of your GoDaddy account.
Click "OK."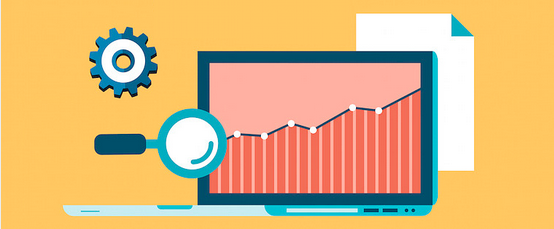 This post originally appeared on HubSpot's Agency Post. To read more content like this, subscribe to Agency Post.
Crafting a clear, relevant, and click-worthy title is the most important thing you can do to ensure that the article you spent hours and hours researching and writing performs well.
It is the filter people use to determine if your post is worth their limited time.
You can't treat it like an afterthought.
This quote from David Ogilvy should define your approach:
On the average, five times as many people read the headline as read the body copy. When you have written your headline, you have spent eighty cents out of your dollar.
A great headline ensures that your post is found in search results and shared on social media, meaning more people will read and benefit from your article.
There are handy formulas for writing headlines, but it can also be helpful to know what words and topics perform well. This way, you not only know how to optimize your headline but also can come up with article ideas that will attract and intrigue your target audience.
Uprise.io, a content marketing tool that allows you to research and analyze top performing content in different industries, gathered data on nearly 500,000 articles published from January 1 to April 30, 2015. We've highlighted the most common keywords found in the top shared articles on Facebook, Twitter, LinkedIn, Google+, and Pinterest for each category.
The Most Common Keywords Found in the Top-Shared Articles
Analytics

How-to articles and those about Google analytics and data lead the top-shared articles in the category.
Baking
People who share on Google+ are partial to bacon, while LinkedIn users favor dark chocolate.
Beauty

Image-focused words such as swatches, video, tutorial, and photos rule the beauty category.
Business

On Pinterest, people are looking for attire suggestions, while on Twitter, people are more interested in how-to posts.
Content Marketing

Words such as way, tips, and key signal that readers in this category are looking for insider information and how-tos.
Design

Consumers of content focused on design are more likely to share articles containing the words home or house.
Fashion

Illustrated is a word not seen in any other category on this list, so it could be a useful term to try out in your next fashion-focused post.
Education
For the education category, words such as free, watch online, and download are included in highly shared articles.
Entrepreneur

Entrepreneurs want to read about — and are more likely to share — articles with entrepreneur in the title. If you are looking to connect with this audience, gain their attention by using their term.
Marketing

Content and search terms dominate this list of terms, but infographics are more highly shared on Pinterest than other platforms. Try using a 'Pin It' button on your graphics.
Science

For science topics, use words such as brain, smart, and future.
Social Media

Posts about Facebook do well on every social network, while Twitter-focused and Pinterest-focused titles only perform well on their respective platforms.
Startups

Your SEO score is a figure given to your website that measures its ability to appear in the search engine results pages (SERPs) for sought-after terms. This score is not standardized, and different services provide this score to you based on different types of criteria. Your SEO score won't be the same for each service, so try several sites to get a general idea about where your site stands.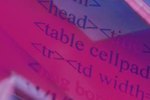 Instructions
Visit the Domain Tools website and use the SEO Text Browser to get an SEO score. This tool renders your website as a text document and identifies the areas where you can improve to get a better SEO ranking. You're also given a score to see how you measure in comparison with other sites.
Get an SEO score from the Website Grader site. Website Grader asks you to plug in your website's URL, the domain names of your competitors and your email address. The site then generates an SEO score and tells you what flaws your site has with search engine performance.
Use the SEO Score Analyzer at the SEO Skipper website. This tool measures your website's SEO optimization, scans your content to see how much of it is original, and calculates other factors, such as traffic and social networking strength. The site calculates the SEO score based on all of these data points.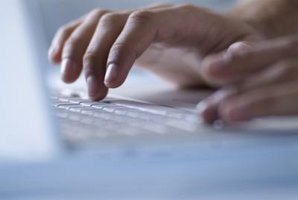 A Go Daddy Web hosting account gives users access to a robust file manager. Not only can the file manager be used to upload and host Web pages, but users can also use it as a place to store files to link to from other websites or for people to download. When you upload a file, Go Daddy creates a URL, and anyone who visits that URL can view or download the file. HTML and graphic files (.jpg, .gif and .png) can be viewed in a Web browser, while other file types, such as Microsoft Office documents and Adobe PDFs, will download to a user's computer when the URL is accessed.
Instructions
Log in to your Go Daddy account. Select "Web Hosting" from the Products section and click on the account you wish to use, then click "Launch" This will open the Hosting Control Center.
Click "Your Files" in the Hosting Control Center. This will access the File Manager.
Click "Upload" in the File Manager section. Click "Browse," locate the file you wish to upload and click "OK."
Test the URL to download the file. Any file you upload to Go Daddy can be linked to or downloaded by typing your domain name followed by a forward slash and the file name. For example: www.yourdomainname.com/filename.pdf.
Search Engine Optimization, or SEO, refers to the modification of online content to make it easier to find within search engines. This method helps content providers promote products and services more efficiently. Due to the amount of competition among webmasters, learning SEO online is an essential skill in today's market.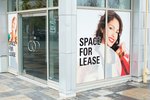 Instructions
Write common words and phrases in your content. Ask yourself what phrases people use when searching for any given information or service. Keep your wording succinct. Go to your search engine of choice and experiment with different ways of finding information by using a variety of words and phrases.
Use keywords that are in high demand and are low competition. Tools such as Google AdWords and WordTracker provide statistics about keywords searched for on a monthly basis. Analyze any phrase that is not widely used by websites, which is also disclosed within its statistics section. This is an efficient way to remain unique while providing well-optimized content for the search engines.
Determine your overall rank on the Internet. The SEO learning process consists of knowing where your content stands among your competitors. Services like Alexa and PRChecker provide such information if you enter your website into their "Search" tool.
Look for your competitor's overall page rank and compare it to yours. For example, a website may currently rank higher because the information within it has been established for a long period of time. However, if no new information about a topic is present, seize the opportunity to provide fresh, high-quality content on your website.
Analyze your demographic and provide optimized content for a particular audience. Part of learning SEO online is determining who your services or content are for. For example, to attract readers living in tropical areas, focus on products, services or information that relates to their surroundings. Use Google Analytics or iWebTrack to see where your page views come from. If not fully satisfied, modify your chosen keywords and study your website's analysis accordingly.
Write about ongoing trends and popular subjects. Learn SEO online by analyzing what users are currently interested in. Google Trends, for example, provides the 10 most searched phrases each day. Observe any repeating or related topics and provide information about it.
Using SEO (Search Engine Optimization) and improving your website's SEO consistently is vital for its success. Choosing the best SEO keywords is extremely important to this process. The good thing about properly executed SEO is that the work you do now will continually produce results for you for a long time to come. Follow these steps to choose the best SEO keywords for your website.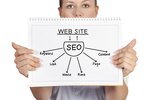 Instructions
Think about the subject of your website. Write down all the keywords that you think people are most likely to use when searching for the information that you have. Get the opinion of other people such as friends, family and customers. Ask them what keywords they have used or think they would use to find your website.
Get a keyword tool that can give you more suggestions. Many free ones are available online. They will be able to tell you the keywords or phrases that are the most popular and likely to bring you the traffic you want.
Find out what keywords your competition uses. Look for the keyword tags in the source code to find these keywords. To view a website's keywords, while viewing the website in your browser click "Source" in your "View" menu. If that option is not available, then right click in a blank area of the website and click "View Source" from the menu that pops up.
Use a pay-per-click program with a small monthly budget if you can afford it. This will allow you to see how many impressions you are receiving from each keyword or phrase. After a few months, it should be obvious which search terms are the best for your website. Use this information to adjust your SEO keyword strategy to ensure people will be able to find your website through search engines.
Maximizing your website's search engine clicks is a huge concern when developing and maintaining an online presence. The higher your page appears in the search results, the more likely you are to get those coveted clicks. So, how can you boost your site's search engine visibility?One way is to pay for sponsorship placement in the top search engines. To be successful, however, this method requires devoting a chunk of your budget and a chunk of your time to search engine pay per click advertising. If you don't have the budget or the time to devote to paid search engine advertising, you can still put some development techniques in place that will maximize your site's search potential. Just arm yourself with a better understanding of how search engines work, and get started with this do-it-yourself SEO tool-set.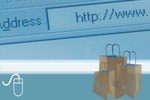 Instructions
Practice user-friendly programming. The sole objective of search engines it to generate clicks because clicks equal money. Clicks are made by people. Thus, user-friendly equals search engine friendly. Developing your site with the user as your top priority will also optimize it for search engines. Program your site for optimum readability by the user. Use text rather then images wherever possible–as main menu link names, for example. When you do use images, be sure to give them descriptive ALT tags that will help the visually impaired. Remember that search engines index all the text on your site, so include key words in your ALT text as well as your main text.
Develop a target keyword list. It may seem like you need psychic ability for this step, but getting into the mind of your potential users is important. Try to anticipate the keywords that a user would use to find your site. Your keyword list might include industry-related words as well as common phrases for your specialized services. Think in terms of how a lay person would describe your offerings as opposed to an industry insider. You can also use features provided by PPC services like Google AdWords or Yahoo Search Marketing to get alternate key word suggestions. The features are often used to predict click counts and recommend budgets, but also provide suggestions for alternate key words. The suggestions are based on actual search usage, so they offer great ideas. And, you can use the testing features without committing any money.
Maintain good site navigation. Search engines track the amount of time between a visitor's clicks on a results page. So, when a user spends a longer amount of time on your site before visiting the search page again, the search engine assumes your site was helpful for the key words submitted. This will factor into a higher ranking for your site. So, make sure your navigation structure shows the reader how to get where he wants to go and keeps him moving through your site. You've heard of the 3-click rule, but a user will keep on clicking as long as she is finding the information she came for.
Add meaningful page titles. Incorporate a specific title for each page into your development process. Don't just offer a generic title for every page of your site. Because search engines follow almost all the links in your site, your home page is not the only page visitors will use to enter. Make sure the title for each page is relevant to the content it contains. SEO gurus once suggested that you fill your title with numerous keywords in an attempt to move your site up in the search engine rankings. With a user-centered approach, however, the best titles are concise and easily absorbed by the visitor. If your page content reflects the targeted keyword searches you would like to attract, then you won't have a problem incorporating those keywords into a streamlined title.
Write quality page descriptions. You can also add brief descriptions to each page via the use of meta tags. Many search engines still use these meta descriptions as the text that shows up on a search results page after your title. In the absence of a meta description, search engines will often post the first few lines of text that appear on your page or the few lines surrounding the particular keyword highlighted. Meta descriptions, however, give you a better opportunity to control the message you give to the search visitor, and to boost your targeted key words.
Focus on optimized content. Regardless of all the tips and tricks for search engine optimization, the best tool for boosting your search engine rankings is still developing quality content. When writing for your website, be sure to incorporate your target keyword list whenever possible. Don't overdo it, however, your information still needs to be logical and easy to understand for the reader. Remember that users tend to scan a web page in an "F" pattern, generally reading short blurbs that jump out from the rest. So, be sure to include text close to the top of your page–"above the fold" in traditional advertising terms. Not only will it give valuable information without scrolling, but it will include key words in some of the first text search engines crawl. Bullet points are often more digestible for the user than long paragraphs. Also, including text links within your content draws attention to key words and moves visitors to other pages in your site.
The web is becoming more semantic in a sense that search engines are trying to associate meaning to content. In the past, search engines saw content as just a bunch of words on a web page with no more meaning than the general topic of the page. This is no longer the case.
I am sure by now you have noticed all the meta information in the Google search results page. What it is I am referring to are the "Map Stacks", "Knowledge Panels", etc. If you are unsure, refer to the images below.
Image 1 – this is an example of a Knowledge Panel. It takes all the meta data of a company and offers it to the user right in the search results page. It shows information such as: company logo, company description, social media accounts, address, phone number, contacts, type of contact, type of business etc.
Image 2 – This image is displaying local restaurants locations, phone numbers, reviews, and links to Google Plus Pages.
These are just 2 examples of how meta data is important and can help you in the search results page. One important factor is having a local Google Plus Business page. Another factor is using "Schema Mark-up". What is schema mark-up?
Schema markup is simply attributes that you add to your HTML tags. You can find all types and uses of schema markup at www.schema.org. What this "micro data" does, is allows the search engines to identify what type of information you are supplying. This information can include: Events, people, places, things, occupation and the list goes on. Below is an example of schema markup.
This markup is an example right from www.schema.org. What this markup is doing is telling the search engines, "hey! This piece of content is a physical business, with a physical location, and a phone number etc.
By using this markup strategy, it will help boost your local rankings in the SERPS and give you an edge over your competition that may not be using this micro data. The more search engines can associate meaning to data, the more they can associate meaning to search queries. So…What meaning does your markup have?
Not sure if you have noticed that lately the space that Google has for organic results is less and less available. You can see that now between the paid Ads and Google trying to get out there their own products, the possibility of getting noticed through organic searches is more and more difficult these days. Based on Blumenthal's post, Google has already reached 100% monetization above the fold for some local search queries. This can be very frustrating for SEO companies that help clients and as well for small companies that rely exclusively on organic traffic.
So what do you do? Is there anything that you can do to battle back? There are a few things that you can do that may help your business listed below.
Optimized your Google Plus listing.
Make sure your business information is complete and accurate, that you have your hours of operation; that your phone, address and name is correct and consistent. Be sure to include the website, as Google uses information from the website to improve search results.
Choose the most appropriate and specific business category for what your company does and offers. Do not be afraid to include a more specific category instead or a generic one, because that is taken care of through Google's algorithm, as you will show up even if people are looking for more generic term. What is really important is that the category included truly reflects your business.
Strong presence in the web. Make sure that your presence is strong and that the information in other websites about your business is accurate, make sure to contact and rectify any discrepancy or inaccuracy.
Good reviews speak for themselves; always encourage your customers to leave the good impressions they have. A great tool for this is your Google+ page.
Be active, do not create a page for the sake of creating it. Do not leave it unattended; use it to connect, to inform, to share.
Sooner than later your will see how your rankings on Google listings will improve.
Consider Advertising
As you may already know, CTR and PPC campaigns have gained great traction these days,studies showed that in the last year AdWords CTR had increased 26%. When you decide to use this venue, you may want to consider the following.
Start small and get familiarized. This is a great venue to use, but again you need to know how it works and as you go you can always change it and improve. Do not try to cover it all from the beginning. Start with 5 to 10 key words and no more than that; you always can add more as you go.
Match up key words to landing pages, instead of broad web pages. You will have better results and better options to gather the visitor's information if you target those specific key words with pages that will appeal to the specific interest and not a generic page with broader information.
Set up a daily budget. This is important in order to avoid spending thousands of thousands of dollars on low value clicks. You can set up a maximum budget and be able to improve ads as you go.
Sometimes you may think and feel that at in the end you are falling into Google's game. Like it or not this is a reality that may not change. We need to adapt and adjust to what the situation is, so with the techniques mentioned above you can start changing the game and be able to get the recognition you are looking for.